Tape Recovery Service by CBL Data Recovery
Data Recovery CBL is a leading provider of tape recovery services. We specialize in retrieving your critical data from different tape formats and sizes. Moreover, our data recovery specialists have years of experience dealing with corrupted and damaged tape drives. 
Here at Data Recovery CBL, we cover various tape recovery services such as LTO recovery, DLT recovery, and more.
Common problems that Tape Recovery Services run into
We can effectively deal with the common tape data loss and damage issues like:
Damage due to physical impact or fall.

DLT and other tape overwrite.

Tapes submerged in water or immersed in mud.

Partially overwritten or quick-erased data from LTO tape.

Backup Failure or software issues.

Tape drives with fire damage.

Chemical or smoke-damaged tape.
Do's and Don'ts When Tape Storage Fails
In case of tape storage failure, taking the right steps can prevent further damage to the data. Some common signs of tape drive malfunction are:
Corrupted or Unreadable files

Tape storage does not detect media

Partially readable files

Error message from the tape drive

The tape storage is folded or flipped
If you notice the above signs, immediately turn off the tape drive. It reduces the potential damage to the file system. Moreover, do not touch the data tape or try to fix the cartridges on your own. Contact us as soon as possible to increase the chances of a successful recovery.
How Tape Recovery Services Work? 
Before we proceed further on this article, let us define tape drives and how tape recovery services can assist when tape drives experience data loss or corrupted files.
What are Tape Drives?
Tape drives are used for storing data on magnetic tapes. They were once very popular but now they're mostly obsolete.
The tape drive is a mechanical device that uses a small spool of magnetic tape to store and retrieve information.
The first tape drives were built in the 1950s, and by the 1980s they had become ubiquitous. But then came the digital revolution, which made it possible to store all sorts of information electronically rather than physically. And so tape drives became obsolete.
Tape Drives Data Recovery Process
Tape recovery is the process of recovering data from a damaged tape drive. This can be done using specialized software or by manually copying files to another device. The latter method is often used when there are no other options available, such as when the tape drive has failed and cannot be repaired.
The process starts with your tape media being logged in into our recovery service system. Afterward, you get a call from our representative to confirm the receipt number and gather useful information to help our lab engineers for data recovery process.

The next step is the evaluation of the damaged or corrupted media. It involves a thorough examination of the tape before attempting the data recovery.

Our data recovery specialists carefully secure a copy of the media. This step becomes important if the tape has physical damage.

After that, a working copy of the data is created by performing a low-level read on the media. Data Recovery CBL doesn't perform recovery on your original tape media, thereby ensuring no compromises on the original data.

After the evaluation process, our customer care executive will get back to you with the evaluation results and send you a quotation via email or fax for approval.
The following sections will discuss how to recover data from a damaged tape cartridge. We'll also look at some common causes of tape damage, including physical problems and improper storage conditions.
How to Recover Data From Damaged Tapes?
The first step in recovering data from a damaged magnetic tape is to determine if the tape is still functional. If the tape drive itself is damaged, then it won't work. However, if the tape is simply dirty, then it's possible that the tape drive will still function properly.
In either case, we need to check the tape's condition before attempting any tape recovery service.
First, determine if your tape drive is still functional with these methods…
Method 1: Manual Copying
This is the simplest way to copy data off of a damaged tape. Simply remove the tape from the drive, place it in an empty tape drive, and start copying. When the copying is complete, replace the original tape in its original drive.
You can use any type of computer to perform manual copying. A personal computer running Windows XP or Vista is ideal for this
If the tape can be played back without any problems, then it is okay to continue with the process of recovering the data as the tape is probably just dirty.
If Method 1 didn't work, you can still send it to us for the tape recovery service. We have a no data, no charge policy…
We don't charge if we don't recover any data, in other words, it's free if your tape drives are beyond recovery. Otherwise, you can still try the second method below to determine if your tape drive is still functional and continue with the tape recovery process.
Method 2: Software-Based Methods
These programs use advanced algorithms to read the data stored on the tape. Because they are specially designed for tape recovery, these tools have many advantages over manual methods.
First, they are much faster than manual techniques.
Second, they are able to handle larger amounts of data than most people would ever attempt to copy.
Third, they are less prone to human error because they don't require users to perform complex tasks like reading and writing tapes.
Finally, they are usually easier to use than traditional manual methods.
Once the tape is confirmed to be usable, we can begin the actual recovery process.
Software-Based Method: There Are 2 Options for Doing So
Option 1: Involves using special software designed specifically for recovering data from tapes.
Option 2: Uses an ordinary computer running Windows operating system.
Several Software-based Recovery Tools
There are several software-based recovery tools available today. Some of them are free while others cost money. Here are a few examples:
Data Rescue 5 (DR5) is a data recovery tool that can recover files from damaged hard drives, flash memory cards and other storage media. It has the ability to scan for lost or deleted files on your computer, as well as restore them. The program can also repair corrupted FAT32 partitions and even fix bad sectors in NTFS volumes.
Recovery Toolbox (RTOOLBOX) is an easy-to-use data recovery utility that allows you to recover lost or deleted files from all types of storage devices, such as floppy disks, ZIP archives, MP3s, CDs, DVDs, USB sticks, SD card, etc. RTOOLBOX supports both 32-bit and 64-bit versions of Windows OS.
PhotoRec is a powerful data recovery application for Linux/Unix systems. It can recover files from formatted or unformatted removable media including CD-RW, DVD+/-RW, DVD-RAM, Floppy disk, Zip disk, Memory stick, Smart Media, MMC, MSDOS, VFAT, UDF, ISO9660, BIN, TAR and more. – Read more about PhotoRec (Wikipedia)
TestDisk is a powerful data recovery tool for Linux/Unix systems that helps you recover lost partitions, retrieve files from crashed drives, undelete files after accidental deletion, and analyze partition tables. – Read more about TestDisk (Wikipedia)
Data Recovery CBL's Tape Recovery Service Options
We provide two types of tape recovery services: Regular and Weekend. Our weekend services are suitable to avoid business downtime by fixing the tape drives on weekends.
Get in touch with our customer executives in advance, for proper arrangements for weekend services. In case we are not able to recover the data for any reason, you only pay the initial setup charge and delivery fee.
CBL Data Recovery also offer a wide range of data recovery services.
To get in touch with one of our customer representatives for any kind of data loss problem, give us a call.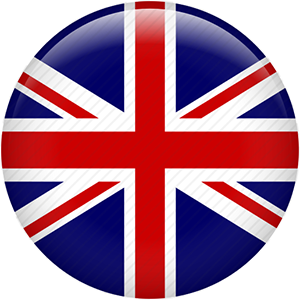 0800-171-2225