Data Recovery Services by CBL
CBL Data Recovery specializes in recovering lost or damaged files from hard drives, memory cards and other storage devices. Data recovery services are used to recover information such as photos, videos, documents, spreadsheets, presentations, music, etc. The process of recovering the information can be done manually by using specialized software or it can be performed automatically with the help of computer programs.
The most common types of data loss include accidental deletion, virus attack, hardware failure, power outage, theft, fire, water damage, etc. In some cases, a user may intentionally delete files or folders on their computer. This type of data loss is called "data corruption". A data recovery service will attempt to restore the deleted file or folder back into its original location.
CBL Data Recovery offers a wide range of data recovery services to help you recover your lost or deleted files. We have the experience and expertise to get your data back for free, even if it has been overwritten or damaged beyond repair.
Data Recovery Service: Hardware and Software Based
There are two types of data recovery services; hardware and software based. Hardware based data recovery services involve using special tools to access the hard drive and retrieve the information contained therein. Software based data recovery services use specialized programs to scan the hard drive and attempt to find any files that may still exist. Both methods have advantages and disadvantage.
Hardware Based Data Recovery Services 
Advantages:
Relatively inexpensive
Can be performed in a home environment
Disadvantage:
Requires technical expertise
Software Based Data Recovery Services
Advantages:
Does not require technical expertise
Disadvantage:
May take longer than hardware based data recovery services
More expensive than hardware based data recovery service
May only work on certain operating systems
CBL Data Recovery Offers Data Recovery Services Including:
1. Hard Disk Drive Data Recovery
HDD Data Recovery (or Hard Disk Drive Data Recovery) is a process of recovering deleted or lost files from your hard drive.
Hard disks are essential components of computers. They store information and provide access to programs and data. Unfortunately, they also fail sometimes. When this happens, you may lose important files and documents. If you don't want to spend too much time searching for them, then you should consider hiring professional data recovery service providers.
We have a dedicated team of data engineers and other professionals. We are ready to provide quality data recovery services whenever your digital storage crashes. We aim to retrieve your critical data back as soon as possible which reduces the downtime, and the business gets back on track in a short time. Our company completes over 15,000 recoveries in a year, and the number is increasing every year.
Our skilled recovery team and customer-centric support teamwork in cooperation to provide world-class data recovery services to both private and public sector clients. Here at CBL Data Recovery, we believe in constantly evolving and improving. We actively focus on regular research and development, incorporating best industry practices. Our engineers strive to use the best hardware components and software elements that make the data recovery process secure and fast.
Find more about – HDD Recovery Services
2. Solid State Drive Data Recovery
Solid state drives (SSD) are a great way to store data. They're fast, they have no moving parts and they don't wear out like traditional hard disk drives do. However, solid state drives can be damaged in many ways. If you accidentally delete files or corrupt your drive with an operating system error, it may not be possible to recover the lost information.
Find more about – SSD Recovery Services
3. Data Recovery for PC & Mobile Devices Brands
CBL Data Recovery is able to perform data recovery on many different brands of devices, allowing you to retrieve lost or damaged data as well as files that have been deleted. We have been able to effectively restore data from a wide variety of laptop operating systems, including Mac, Windows, and others.
Data Recovery on Operation Systems
1. Windows Data Recovery
Windows data recovery software is designed to recover lost files from hard disk drive (HDD) and removable storage devices. You can use it to restore deleted files, damaged partitions, formatted drives, etc. If you have accidentally deleted some important file or folder, then you should try using Windows data recovery tool. It will help you to get back your deleted files easily. The best thing about this tool is that it has a very easy-to-use interface which makes it easier for the users to perform their task with ease.
Under our data recovery services, you may engage our experts to restore partitions, fix boot sectors, damaged file systems, bad clusters, bad blocks, broken links, fix FAT/NTFS/exFAT volumes, repair MFT tables, and more.
2. Apple Data Recovery
CBL Data Recovery helps you to recover all types of data like text messages, contact lists, photos, videos, music, documents, emails, calendars, notes, voice memos, call logs, Safari bookmarks, passwords, and more. With this tool, you can scan your iPhone/iPad device for lost contacts, messages, photos, videos, apps, calendar events, reminders, voicemails, and other data. It supports iOS 9, 10, 11, 12, 13, iPad 1, 2, 3, 4, 5, 6, 7, 8, Mini, AirPods, and iPod touch.
3. Linux File System Recovery
Linux filesystem recovery tools help you to recover lost files from any type of Linux based system including Ubuntu, Debian, Fedora, CentOS, Red Hat Enterprise Linux, SUSE Linux Enterprise Server, OpenSuse, Mandriva, Gentoo, Arch Linux, Slackware, etc. These programs scan the entire partition and find out all the files present on the drive.
4. Android Data Recovery
Android data recovery software recovers lost contacts, messages, call logs, SMS, videos, music, images, documents, and other multimedia files from Android smartphones and tablets. It scans the internal memory card and SD card to detect all the files stored on them.
5. iOS Data Recovery
iOS data recovery software recovers lost contact list, text messages, notes, calendar events, voice memos, WhatsApp chats, iMessage conversations, Safari bookmarks, reminders, location history, photos, videos, audio recordings, and other data from iPhone, iPad, iPod touch, and Apple Watch.
Data recovery methods are similar for all brands of mobile phones, laptops, tablets, etc. The only difference between these types of devices is the operating system they use. If you want to recover lost files from any device, then you should try engaging our data recovery experts.
4. RAID Data Recovery
What Is RAID & Server Recovery? RAID also stands for Redundant Array of Independent Disks.
Raid & Server Recovery is when we need to recover our data from RAID arrays. We use RAID for fault tolerance, which means that if one drive fails, the system still works fine.
The problem comes when we lose all of our data, and then we need to restore it. This process is called RAID Recovery.
Find more about – RAID Recovery Services
5. Tape Drives Data Recovery
Tape recovery is the process of recovering data from a damaged tape drive. This can be done using specialized software or by manually copying files to another device. The latter method is often used when there are no other options available, such as when the tape drive has failed and cannot be repaired.
Find more about – Tape Recovery Services
6. Portable Flash Data Recovery
Flash drives are small portable storage devices that allow users to store large amounts of information quickly and easily. They're used for storing music, movies, photos, documents, and much more. Flash drives come in various sizes, including USB sticks, microSD cards, and pen drives.
Find more about – USB Flash Drive Recovery Services
7. Forensic Data Recovery
Forensic data recovery involves recovering lost, corrupted or stolen data from forensic devices.
How does forensic data recovery work?
Forensic data recovery is the process of recovering deleted or lost files from a hard drive, flash memory card, USB stick, etc. The process involves using specialized software to recover the data that has been overwritten by new data and/or deleted. Forensic data recovery can be used in many different scenarios including data recovery for lost files.
What is a forensic device? Find more about – Forensic Data Recovery Services
8. Ransomware Recovery
Recover from ransomware infection is not a simple task, as it requires the use of special tools and techniques to remove the malicious software from your computer. Nevertheless, before we share the process of a ransomware recovery, you need to know what is ransomware.
What is Ransomware? Find more about – Ransomware Recovery
Our Data Recovery Service Process
Once we receive your hard drive, we immediately log it in into CBL Data Recovery's ISO 9001-2000 tracking system. After that, you get a confirmation call from one of our representatives who cross-checks the receipt of your storage device, and gathers other essential information required for the data recovery process. Our engineers get the details about the target data that you want to recover.
In the next step, we place the hard drive in our laboratory for checking purposes. CBL Data Recovery's skilled technicians carefully analyze the device and find out what went wrong.
Following that, they determine an appropriate recovery technique and estimate the time required for data recovery. Finally, once the review is completed, our customer representative will provide you with the results and projected data recovery cost.
We recover the data on your preferred device. Most clients prefer DVD-ROM, but external hard drives are available if necessary. You obtain the data online via FTP transfer. The restored data can be safely downloaded from our server.
CBL Data Recovery ensures for the safe and timely delivery of your device. You must complete the data recovery form on our website. Following that, our online recovery system will provide you a reference number for tracking purposes.
Data Recovery Services: Types and Benefits
There are many different types of data recovery services available today. Some of them specialize in certain types of data while others offer multiple services.
Here Are 7 Most Common Types of Data Recovery Services
File Deletion Recovery – If you accidentally delete a file or folder, then chances are there is still valuable information stored within the file or folder. You should contact a data recovery service immediately so they can retrieve the information for you.
Virus Removal – Viruses can cause serious problems if left untreated. They can corrupt your entire system and make it unusable. It is important to remove viruses before they do any further damage. Contact a data recovery service to get rid of all traces of a virus.
Hard Drive Repair – Hard drive failures are very common nowadays. When this happens, you lose access to all of your data. To prevent this from happening, it is best to have regular backups of your data. However, sometimes even these backups fail. In this case, you need to contact a data recovery service to repair your hard drive.
Recover Lost Photos – Sometimes we take pictures but don't save them properly. We might not realize until later that we want to keep those pictures. Or maybe we just forget about them altogether. Either way, when we try to view our pictures, we find out that they are gone. Fortunately, a data recovery service can easily recover lost photos.
Recovering Files From Memory Cards – Memory cards are great because they allow us to store large amounts of data at once. Unfortunately, they also come with one major drawback. Because they are small, they are easy to misplace. If you lose your memory card, then you will no longer be able to access your data. Luckily, a data recovery service has the tools necessary to retrieve your data.
Recover Deleted Emails – Email is a great tool for communication. Unfortunately, it can also become a problem if you delete emails without realizing it. If you delete an email message, then you won't be able to read it again. Fortunately, a data retrieval service can easily retrieve deleted emails.
Recover Documents From USB Drives – USB drives are convenient because they allow us to transfer data between computers. Unfortunately, they can also be dangerous. For example, if you plug in a USB drive into a computer that does not belong to you, then you could end up infecting your own computer with malware. If you lose your USB drive, then you will no long be able to access your files. Fortunately, a data restoration service can easily retrieve your data.
Benefits of Data Recovery Services
In addition to these types of data recovery services, there are also several benefits associated with having a data recovery service perform the work for you. These benefits include:
Peace of Mind – When you use a data recovery service, you know that your data is safe. There is nothing more frustrating than losing important data only to discover that it was never actually lost.
Time Savings – By outsourcing the job of retrieving your data to a professional, you can free up time for yourself. You won't have to spend hours trying to recover the files on your own. Instead, you can focus on other aspects of your business or personal life.
Cost Savings – Data recovery services offer affordable rates and they often provide discounts if you pay in advance. This means that you don't need to worry about spending money unnecessarily when you hire them.
If you want to learn more about how our data recovery services can help you get back to business as usual, contact us today!
Other Data Recovery Services Also Includes:
• Memory Card Repair
• USB Flash Drive Repair
• External Hard Drive Repair
• File Server Repair
• RAID Array Repair
• Network Backup Restore
• Email Restoration
• Office Documents Restoration
• Photo Restoration, etc.
Key CBL Data Recovery Services
CBL Data Recovery offers a comprehensive selection of data recovery services for a wide variety of electronic devices, including laptops, smartphones, RAIDs, and Servers, amongst others. These are some of our key services:
In-Lab Data Recovery Services
Our company is equipped with specialist facilities for the purpose of retrieving data from corrupted hard disks. The storage device is inspected by our experts to verify that it is clean and free of any dust or other sorts of contamination that may cause additional harm to the platter surface of the hard drive.
RAID and Server Data Recovery
We are highly skilled in the process of retrieving data from the several drives that are contained within a server. Our talented engineers do in-depth study on the RAID algorithms and make certain that the data recovery process is compatible with both new and older storage devices.
Services related to Data Acquisition and Forensics
We provide data gathering and forensic services to numerous law enforcement agencies, and we also assist those organizations in securing vital data. CBL Data Recovery works in collaboration with a variety of agencies to provide assistance to the crime departments of those organizations in the development of approaches that aid in the efficient management of electronic evidence. In addition, our company offers training services in data recovery to a variety of different businesses.
Emergency Data Recovery Options
CBL Data Recovery provides emergency data recovery services for situations that require the data to be returned as quickly as possible. No matter the cause of the data loss, our emergency services are equipped to promptly recover it, whether it was caused by a malfunctioning laptop or a multi-disk server. In addition, we offer an FTP download of the recovered data in order to get your company back up and running the soonest.
Call us if you need to speak with one of our customer service representatives about a data loss issue.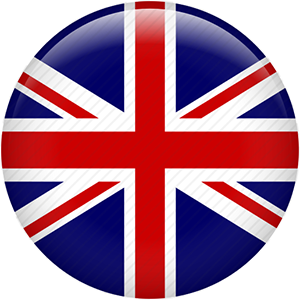 0800-171-2225