Forensic Data Recovery Experts
Forensic Data Recovery Service by CBL Data Recovery
Forensic data recovery involves recovering lost, corrupted or stolen data from forensic devices.
CBL Data Recovery is an expert in forensic data recovery. We work with forensic consulting organizations, law enforcement government agencies, and HR departments of various organizations.
For this reason, Data Recovery CBL can safely and seamlessly retrieve evidence from computer systems and hard drives. Besides, we can retrieve data even if malware damages it or you delete it by mistake.
CBL Data Recovery specializes in forensic data recovery while adhering to the legal principles of responsibility, security, and continuity, as well as assisting in the collection of digital evidence that you may not be aware of or uncover.
What Is Forensic Data Recovery and Why Is It Important?
The term "forensics" refers to the process of collecting, analyzing, and reporting on evidence found in computers. A forensic device (or "forensic tool") is any piece of hardware or software that can be used to collect and analyze data from a computer system.
In order to combat e-crime and collect relevant digital evidence for all offenses, law enforcement organizations are implementing digital evidence collecting and processing, commonly known as computer forensics, into its infrastructure.
Digital data like application logs, metadata, and browsing history is as critical in legal proceedings. Having them as a piece of digital evidence can lead to a successful case prosecution. – Read more on digital evidence and forensics.
Our Forensic Data Recovery specialist here in CBL often are hired by law enforcement agencies to investigate crimes involving digital media such as e-mail messages, documents, photos, videos, etc. They also may be used to recover deleted files, locate lost or stolen devices, and identify potential security threats.
 Having recovered them as a piece of digital evidence can lead to a successful case prosecution.
Digital data like application logs, metadata, and browsing history is as critical in legal proceedings.
What is the Difference: Data Recovery vs Forensic Recovery?
Data recovery is the process of recovering files that have been deleted or corrupted, whereas, forensic recovery is the process of retrieving information from a hard drive, flash drive, memory card, etc., to determine if it has been tampered with.
How does Forensic Data Recovery work?
Forensic data recovery is the process of recovering deleted or lost files from a hard drive, flash memory card, USB stick, etc. The process involves using specialized software to recover the data that has been overwritten by new data and/or deleted. Forensic data recovery can be used in many different scenarios including data recovery for lost files.
The most common scenario where forensic data recovery is used is when someone accidentally deletes a file or an entire folder containing important documents, photos, videos, music, etc.
In this case, the data will need to be recovered before it is permanently destroyed.
When do you need to hire a Forensic Data Recovery Specialist?
Data loss happens. It happens to everyone. And when it does happen, it's important to understand that forensic data recovery is an essential tool for recovering lost information.
In most cases, the problem is simple: Someone has accidentally deleted files from their computer. Or, perhaps, they formatted their drive without realizing it. Whatever the cause, the result is the same: Your data is gone.
Now, you can go through the motions of filing a police report, hiring a lawyer, and hoping that you'll eventually get your stuff back. Or, you can turn to a professional that specializes in forensic data recovery.
They'll work quickly and quietly, and they'll get your data back for you.
But, before you hire anyone, ask yourself whether or not you really need your data recovered.
Is it worth the money? Will it solve your problems? Can you afford to wait until tomorrow to retrieve your data?
If the answer to any of these questions is yes, then consider hiring CBL Forensic Data Recovery Experts.
Our Forensic Data Recovery Process
Critical data can be deleted or corrupted via normal computing methods. So, the users can inadvertently or unintentionally overwrite or alter the digital evidence from the storage. Data Recovery CBL quickly takes the crucial data in possession and preserves it to avoid further damage.
After receiving the device at our facility, we add it to our tracking system. Afterward, a logbook is produced that can be used for legal procedures.
Every employee who works on the storage media mentions their name, signature, date, and time. Additionally, they state detailed information about the steps that they performed on the device. Consequently, the digital evidence remains intact and secure.
After that, a copy of the storage media is created by replicating the device sector-by-sector. This way, we ensure that the integrity of original evidence is not compromised. Furthermore, we perform all the recovery operations on the replicated copy to avoid any corruption in the original data.
In the next step, we provide you with a detailed report. It mentions the integrity, file structure, and potential recoverability of the deleted files. Data Recovery CBL suggests the best forensic recovery recommendations to the clients that help them get back the critical data. It comes in handy at various stages of the investigation.
Our engineers carefully execute every step in the forensic hard drive recovery process. This way, we produce the following results that are of great use for the legal proceedings.
A detailed report specifying every step during the audit trail of the media.
Forensic report with details of forensic testing and different operations on the media.
Detailed information about the process for replication of findings if demanded from the challenging group to dispute the results.
Showcasing the digital evidence that supports a particular judgment or conclusion.
How long does a Forensic Data Recovery take?
Forensic data recovery takes time because it requires specialized knowledge and experience. It also depends on the type of data being recovered. For example, some types of data are easier to retrieve than others. This is why it is recommended that only trained professionals perform data recovery services.
Why Choose Us?
Law enforcement agencies, forensic consulting firms and human resources departments are among CBL's forensic service clients.
Satisfied Clients From Law Enforcement & Government Agencies
Legal experts with years of experience approve our data recovery services. Elliot Berlin ( L.L.B ), and Larry Edgar ( Detective Superintendent ) have reviewed our services. They ensured that our data forensic practices are top-notch. CBL Data Recovery strictly works in accordance with the court rules of legal procedures and evidence.
High Recovery Success Rate
CBL Data Recovery is reputed to have a data recovery success rate of more than 90% rate on all our data recovery services. It means that successful retrieval of your files is almost guaranteed the moment when you hand over the failed device to us. Even if we can't recover data due to unforeseen circumstances, you don't have to pay anything. Thanks to our "No Data, No Charge" policy, you only pay if you get your data back.
Free Data Recovery Evaluation
With the help of our free quote and evaluation, you may obtain an idea of the data recovery costs and the device's projected turnaround time. At CBL Data Recovery, we believe in complete openness. There are no hidden fees or additional charges; we simply charge what we promised!
24 Hours Availability
One never knows when a data calamity will occur. There are several scenarios where speedy data retrieval is critical to the smooth operation of the business. Our emergency data recovery services are perfect for such circumstances.
Our rapid response staff works around the clock, 365 days a year, and prioritizes emergency data recovery cases. We endeavor to give you with the shortest turnaround time possible so that you may get your business back on track as quickly as feasible.
To get in touch with one of our customer representatives for any kind of data loss problem, give us a call.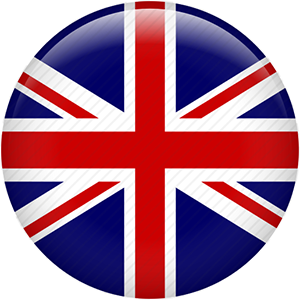 0800-171-22251