About Us
Data Recovery CBL is a leading data recovery service provider across the United States and the United Kingdom. We offer fast, secure, and cost-effective data recovery solutions. Our mission is to reduce your business downtime by performing quick and safe data recovery. We have best-in-class data recovery labs and expert engineers to facilitate a seamless and hassle-free experience for our clients.
Data Recovery CBL has been dealing with data loss issues for years due to electrical or mechanical failure, virus or malware attacks, water or fire damage, and data corruption. We have partnered with leading storage device manufacturers to operate on their devices without voiding the warranty.
Our drop-off partners and data recovery facilities are available throughout the country to provide fast and reliable data recovery. We have achieved over a 90% data recovery success rate. Our "No Data, No Charge" policy enables the customers to only pay when they get their data successfully retrieved.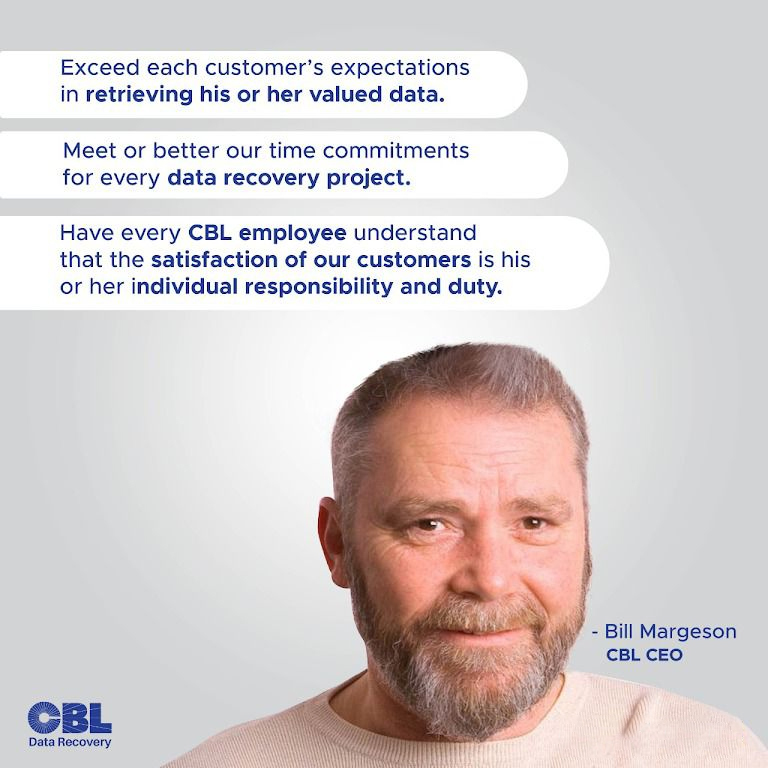 Our firm was founded in 1993 and started as a hard drive repair service provider to OEMs and distributors. After two years, data recovery services generated the largest revenue segment. At the end of 1995, we became a full-fledged data recovery company. With over 25 years of experience and more than 1,40,000 successful recoveries, Data Recovery CBL is the most trusted name in the industry. Our team has the resources and knowledge required for recovering data across various storage devices.
Data Recovery CBL is the industry leader in data recovery for laptop hard drives, SSDs, USB drives, RAID arrays, tape storage media, etc. Renowned media outlets frequently call us to share our knowledge on industry trends, security issues, and data disaster prevention measures. Our company has a large inventory of more than 30,000 hard drives for various use cases of data recovery. We have a tie-up with the leading international storage component manufacturers to ship the required data recovery parts directly to our labs.