Emergency Data Recovery
CBL's emergency data recovery services are curated for situations when you need your data retrieved as soon as possible. We have our data recovery facilities across the United States, ensuring seamless pickup and return of your storage device in emergency scenarios.
Rapid Response Data Recovery Service
CBL's rapid response recovery services are perfect for emergency data loss scenarios. Our data recovery engineers work round the clock to successfully retrieve your crucial data in minimum time. Our rapid response team starts working on the recovery as soon as the storage media reaches our lab.
Our emergency data recovery services got you covered in case of a data loss disaster. With CBL's Data Recovery Emergency Assistance Management (DREAM) team, data recoveries are is fast, secure, and hassle-free. We strive to provide the minimum turnaround time in the data recovery process, considerably reducing your business downtime.
With our no-recovery, no-fee guarantee and industry-leading credentials, you receive speedy, consistent results from a market leader.
What to Do in the Event of an Urgent Data Loss
Unexpected failures of digital storage devices are possible, and you should act swiftly to preserve your media in its original state to increase your chances of a successful recovery.
The first and most important thing is to turn off the storage device or computer system.
To prevent damage to the operating system, we advise shutting down your storage system or computer. Contact a professional data recovery service as soon as possible; do not run any file tools or attempt to investigate your failure, as doing so could result in physical read/write errors or logical file damage.
Our data recovery services for emergencies include the following:
The average completion time for a case is 48 hours.
The majority of devices have a 96% success rate.
Advanced Hard Drive Data Recovery Services
Security Qualifications, Including SSAE 18 Type II Certification
Guaranteed No recovery, so no service fee
Data loss can have severe repercussions for your business, and CBL Data Recovery Services recognizes the need for prompt resolution of cases. Our emergency services are accessible 24 hours a day, seven days a week, and we can recover data from a large number of hard drives and RAID arrays in a single day.
Our expert engineering teams can conduct a series of risk-free tests to get a price estimate and turnaround time for your case. We perform emergency data recovery examinations within a few hours of receiving your device, and with more than 40 offices in the United States, we can provide you with a speedy method for developing an emergency disaster recovery plan.
We also offer pick-up and delivery services for our clients. For further information, please contact us immediately.
Emergency Data Recovery Covers: We Cover Advanced Data Repair Services

CBL Data Recovery Services maintains a Class 10 ISO 4 Cleanroom, enabling our professionals to perform emergency hard drive recovery procedures in a secure environment.
In addition, we invest in proprietary file utilities and engineering staff training on a regular basis. Regardless of the type of media or operating system you employ, our specialists can quickly restore a complete, functional copy of your data. 
*What is Class 10 ISO 4 Cleanroom? – Iso 4 or class 10 cleanrooms are ultra-clean, strictly regulated environments used largely for nanotechnology, semiconductor, and control zones in biotechnology and pharmaceutical applications for filling lines or other key locations. – Read more about Class 10 ISO4 Cleanroom.

Our Specialists can swiftly respond to any Data Recovery in case of Emergency, like:
Hard disk and RAID array failures
File corruption, defective sectors, and accidental overwriting
RAID Parity Defeat
Infection caused by a Virus
Data loss caused by software and operating system issues
Water, fire, and environmental damage

Power surges

Accidental deletion

Hardware malfunction

Operating System Failure; and more
*CBL also offers a wide range of data recovery services.
If you experience a Sudden Data Loss, it's important that you take Immediate Action.
If your hard drive has failed or you suspect that your data is in danger, please contact us right away. Our experts will assess the situation and determine whether your data can still be recovered.
Don't get too worked up about lost data. Call us and CBL's Dream Team will recover your data in record time. Contact our Emergency Response Specialist right away.
What Makes CBL Data Recovery the Best Option?
Data is important for organizations and individuals. It's important to choose a reputable data recovery firm. CBL Data Recovery is 25 years old. Our staff has the experience and expertise to safely retrieve data quickly. Choose us because:
Professionals With Experience in Emergency Data Recovery
We're a reputable data recovery company. Through several data recovery initiatives, we've gathered experience and understanding. Our team has experience with sensitive data. Choose us for fast and easy data recovery.
Feature-Packed Lab
Data recovery requires a clean, regulated environment to protect the storage medium. We have clean data recovery facilities with superior features and resources for quick recoveries.
Successful Emergency Data Recovery Rate
Backup CBL's data recovery rate is 90%. When you give over the failed device to us, effective file retrieval is practically guaranteed. Even if we can't recover data, you don't pay. You only pay if we return your data (No Data, No Charge).
Free Data Recovery Evaluation
Our free quote and evaluation helps you estimate data recovery costs and turnaround time. CBL Data Recovery is transparent. We don't charge hidden fees; simply what we promised.
24-hour Data Recovery Service
Data disasters are unpredictable. Some situations require speedy data retrieval for corporate operations. Our emergency data recovery services are ideal.
Our rapid response team handles emergency data recovery issues 24/7/365. We work quickly to get your business back on track.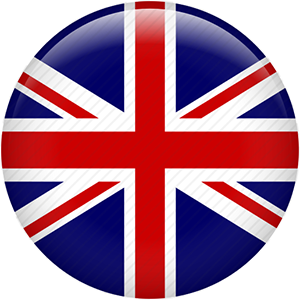 0800-171-2225