Laptop Data Recovery Services
Laptops are a go-to device nowadays for both commercial and personal usage scenarios. They are prone to data loss due to physical damage or software issues. Whatever the data loss issue may be, CBL Data Recovery is here to help.
For this reason, leading laptop hard drive manufacturers recommend us for all types of data recovery. We retrieve your important data using the techniques that assure a high data recovery success rate.
Our team of professionals has years of experience in hard drive and solid state drive under laptop data recovery. With our expertise, we guarantee a fast turnaround time and a low cost per GB.
Laptop Data Recovery: HDD and SSD, is it the same?
Both hard drives and SSDs can have bad sectors that result in data loss,
However for SSDs, only a small proportion of bad sectors is required to make the SSD unusable, and because the translation tables are kept on flash, the controller can also fail.
SSDs are relatively new, and as such, their reliability has not been conclusively proven. But it seems that SSD failure rates are on par with those of their conventional counterparts. Whatever drive you choose, a backup is still the only surefire way to ensure the security of your data. If your drive fails, you may be confident that all of your data will be preserved by creating a full image backup or cloning your disk with imaging software.
Back up all of your data right away if you haven't already.
Laptop Data Recovery: For Solid State Drive (SSD)
Laptop SSD employ flash memory chips, which give them the ability to save data even when the power is off.
As opposed to HDDs, which rely on moving parts, SSDs use a different kind of technology.
The problem is that every SSD storage cell has a limited life expectancy and you can only write so much data on it until it fails. The old data must always be erased before adding new data. Of course, continued use degrades the cell in the same way that repeatedly using an eraser on the same spot degrades paper.
Read and learn more about – Solid State Drive Data Recovery
Laptop Data Recovery: For Hard Disk Drive (HDD)
How Does a Laptop Hard Drive Fail? The failure of a laptop hard drive happens when the head becomes damaged due to physical damage or corrosion.
Corrosion occurs when the head comes into contact with water or liquid chemicals. In order to prevent this type of failure, laptops are designed to have a sealed housing. However, over time, moisture may still find its way inside the laptop. Once the moisture reaches the head, it causes corrosion and damages the head.
Read and learn more about – Hard Disk Drive Data Recovery
7 Major Symptoms That Indicate the Laptop Hard Drive/SSD Is Failing:
Before we start diagnosing the hard disk failure, let us understand what exactly happens when a hard disk fails?
A hard disk is basically a storage unit where all the data is stored. When the hard disk starts malfunctioning, it becomes difficult to access the data stored inside it. This results in data loss.
There are various signs which indicate a hard drive failure in the laptop.
The Major Ones of Them Are:
The laptop can't recognize or detect attached media.

Fans are making noise in excess.

Device is not booting up.

Laptop is lagging and frequently crashing.

There is a smell of burning electronic components.

The device is making weird and unusual sounds.

Device is showing various power issues.
Other Laptop Hard Drive/SSD Symptoms Includes:
Slow performance
Unusual noises
Laptop won't boot up
Laptop is freezing
Laptop is overheating
Laptop is shutting down unexpectedly
Laptop is displaying error messages
Laptop is not responding
Laptop is not recognizing any media
Laptop is not detecting any external devices
Laptop is not charging properly
Laptop is not working as expected
*Please turn off your laptop if you encounter any of the above problems. 
Moreover, in case the system is unresponsive, hold the power button for a few seconds to switch off the device. It will prevent additional damage to the gadget.
If the problem persists even after turning off the device, there is likely a significant problem with the hard disk. In this situation, you should immediately contact our laptop data recovery experts.
Next, we need to identify the exact cause of the failure. To do so, we need to perform a thorough analysis on the device.
If you notice that your hard drive isn't functioning properly, then you should immediately contact our Laptop data recovery professional. CBL Data Recovery specializes in fixing broken hard drives.
Once you bring them your old hard drive, they will scan it thoroughly and tell you what kind of damage was caused. Then, they will fix the problem. Afterward, they will give you a quote for the repairs.
Find out why you should choose us and read our no data, no charge policy. This implies there won't be any fees for diagnosis or anything else if we can't recover your data because of the degree of damage.
Before Recovering Laptop Data, We Perform a Thorough Diagnosis.
Here is how we conduct the diagnosis process:
1) Check if the hard disk is damaged physically.
2) Check if the hard drive is failing because of bad sectors.
3) Check if the hard drives have been formatted.
4) Check if the hard disks are corrupted by viruses.
5) Check if the hard disc is infected by malware.
6) Check if the hard discs are having problems due to improper installation.
7) Check if the hard driver is faulty.
8) Check if the hard device is defective.
9) Check if the hard memory is damaged.
Our Laptop Data Recovery Process
You can get in touch with us by submitting the required details on our website or giving us a phone call. Afterward, we follow the given series of steps.
Our data recovery experts will ask you several questions to estimate the device's condition, and provide you with the estimated recovery cost and required time.
Mostly our engineers only require the laptop's hard drive. In case, the device is physically damaged you can also send the whole device to our facility.
After we receive your hard drive, we log it into the system. Afterward, you get a call from one of our representatives to confirm the unit's receipt and gather information for the tech team.
Your device is brought into our lab, where our data recovery professionals check it to find the problem. After that, you get an evaluation followed by the quote for approval.
After completing the data recovery process, we perform a quality check to ensure that the data is in a usable format.
You get the recovered data in the media of your preference. Data Recovery CBL commonly uses DVD-ROM, but the option of an external USB hard drive is also available, depending upon the size of recovered data. You can also download your data from our FTP servers.
If your laptop, notebook, or tablet ran into a problem, feel free to contact us via our website. Our customer representatives will revert as soon as possible. 
Additional: OEM Recommended Data Recovery Services
Leading manufacturers of laptops and notebooks endorse our services. Such as Toshiba, Apple, Dell, HP, IBM, and Lenovo, among others. You can therefore rely on Data Recovery CBL for all hard drive data recovery services for laptops, Notebooks, and Tablet PC.
What Makes Cbl Data Recovery the Best Option?
Data is important for organizations and individuals. It's important to choose a reputable data recovery firm. Data Recovery CBL is 25 years old. Our staff has the experience and expertise to safely retrieve data quickly. Choose us because:
Professionals With Experience in Laptop Data Recovery
We're a reputable data recovery company. Through several data recovery initiatives, we've gathered experience and understanding. Our team has experience with sensitive data. Choose us for fast and easy data recovery.
Feature-Packed Lab
Data recovery requires a clean, regulated environment to protect the storage medium. We have clean data recovery facilities with superior features and resources for quick recoveries.
Successful Laptop Data Recovery Rate
Backup CBL's data recovery rate is 90%. When you give over the failed device to us, effective file retrieval is practically guaranteed. Even if we can't recover data, you don't pay. You only pay if we return your data (No Data, No Charge).
Free Laptop Data Recovery Evaluation
Our free quote and evaluation helps you estimate data recovery costs and turnaround time. Data Recovery CBL is transparent. We don't charge hidden fees; simply what we promised.
24-hour Data Recovery Service
Data disasters are unpredictable. Some situations require speedy data retrieval for corporate operations. Our emergency data recovery services are ideal.
Our rapid response team handles emergency data recovery issues 24/7/365. We work quickly to get your business back on track.
To initiate the recovery process, please fill out the form on our website or give us a call.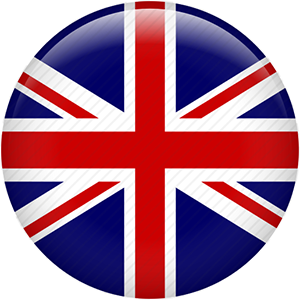 0800-171-2225